Nicky Henderson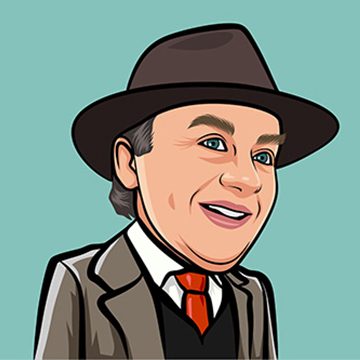 Nicky Henderson
Nicky Henderson
Nicky began his training career in 1978, after being assistant to the legendary Fred Winter. He moved to the historic Seven Barrows yard with its private gallops in 1992 and has not looked back. The yard has excellent facilities and plenty of land around for the horses to relax when out of training or between races. It really is the perfect place to train.
He is legendary within National Hunt racing, with his stable stars regularly featured in the media during the 2017/18 season. Names that many will recognise, such as; Altior, Buveur d'Air, L'Ami Serge, Might Bite, Top Notch and of course the stable also has legends like the star chaser Sprinter Sacre on their CV! He has just reached the 3,000 career winners mark (31st July 2018), which is a marvellous achievement.
Today's Runners
He should stay well but does have plenty of weight.
Jim de Sarti is a new recruit for the Million in Mind syndicate and I hope he will give them plenty of fun, maybe even today!
Big winners
| DATE | HORSE | RACE | PRIZEMONEY |
| --- | --- | --- | --- |
| 18 Mar 21 | Chantry House | Marsh Novices' Chase (Grade 1) | £73,918 |
| 16 Mar 21 | Shishkin | Arkle Challenge Trophy (Grade 1) | £73,854 |
| 30 Jan 21 | Shishkin | Lightning Novices' Chase (Grade 2) | £14,682 |
| 23 Jan 21 | Craigneiche | Matchbook Handicap Hurdle (Grade 3) | £19,933 |
| 27 Dec 20 | Shishkin | Ladbrokes Wayward Lad Novices' Chase (Grade 2) | £18,224 |
| 18 Dec 20 | Allart | Sky Bet Noel Novices' Chase (Grade 2) | £14,807 |
| 11 Dec 20 | Mister Fisher | Fitzdares Club Loves The Peterborough Chase (Grade 2) | £21,356 |
| 28 Nov 20 | Floressa | Intermediate Hurdle (Listed) | £17,085 |
| 28 Nov 20 | Epatante | Betfair Fighting Fifth Hurdle (Grade 1) | £45,814 |
| 27 Nov 20 | Caribean Boy | The Berkshire Novices' Chase (Grade 2) | £17,085 |
| 14 Nov 20 | On The Blind Side | Paddy Power Games Handicap Hurdle (Listed) | £13,668 |
| 08 Nov 20 | Pym | Future Stars Intermediate Chase (Listed) | £13,668 |
| 11 Mar 20 | Dame de Compagnie | Coral Cup Handicap Hurdle (Grade 3) | £56,270 |
| 11 Mar 20 | Champ | RSA Insurance Novices' Chase (Grade 1) | £98,764 |
| 10 Mar 20 | Epatante | Unibet Champion Hurdle Challenge Trophy (Grade 1) | £264,610 |
| 10 Mar 20 | Shishkin | Sky Bet Supreme Novices' Hurdle (Grade 1) | £70,338 |
| 23 Feb 20 | William Henry | Stella Artois National Spirit Hurdle (Grade 2) | £45,560 |
| 08 Feb 20 | Altior | The Game Spirit Chase (Grade 2) | £28,609 |
| 06 Feb 20 | Shishkin | Sidney Banks Memorial Novices' Hurdle (Listed) | £17,286 |
| 25 Jan 20 | Ok Corral | Sky Bet Handicap Chase (Listed) | £56,950 |
| 25 Jan 20 | Santini | Paddy Power Cotswold Chase (Grade 2) | £57,268 |
| 25 Jan 20 | Mister Fisher | Lightning Novices' Chase (Grade 2) | £19,933 |
| 11 Jan 20 | Burrows Edge | Unibet Lanzarote Handicap Hurdle (Listed) | £25,628 |
| 30 Dec 19 | Marie's Rock | Byerley Stud Mares' Novices' Hurdle (Listed) | £12,529 |
| 26 Dec 19 | Epatante | Ladbrokes Christmas Hurdle (Grade 1) | £74,035 |
| 20 Dec 19 | Angels Breath | Jacquart Noel Novices' Chase (Grade 2) | £19,933 |
| 14 Dec 19 | Call Me Lord | Unibet International Hurdle (Grade 2) | £78,778 |
| 08 Dec 19 | Vegas Blue | Fitzdares Henrietta Knight Mares' Standard Open NH Flat Race (Listed) | £11,390 |
| 08 Dec 19 | Top Notch | Fitzdares Peterborough Chase (Grade 2) | £37,192 |
| 07 Dec 19 | Casablanca Mix | Houghton Mares' Chase (Listed) | £14,238 |
| 30 Nov 19 | Epatante | Intermediate Hurdle (Listed) | £28,475 |
| 30 Nov 19 | The Cashel Man | Get Your Ladbrokes £1 Free Bet Today Handicap Hurdle | £25,992 |
| 30 Nov 19 | Floressa | Ladbrokes Mares' Novices' Hurdle (Listed) | £14,860 |
| 29 Nov 19 | Champ | The Berkshire Novices' Chase (Grade 2) | £22,887 |
| 10 Nov 19 | Santini | Virgin Bet Future Stars Intermediate Chase (Listed) | £17,085 |
| 09 Nov 19 | Top Notch | Bet And Watch At Virgin Bet Hurdle | £28,152 |
| 09 Nov 19 | Fusil Raffles | Unibet Elite Hurdle (Grade 2) | £34,572 |
| 05 Nov 19 | Janika | Coral Haldon Gold Cup (Grade 2) | £40,411 |
| 19 Oct 19 | Brain Power | 118th Grand National Stakes (Grade 1) | £212,598 |
| 20 Jul 19 | Casablanca Mix | Betway Summer Plate Handicap Chase (Listed) | £28,475 |
| 30 Jun 19 | Brave Eagle | bet365 Summer Cup (Listed) | £39,389 |
| 04 May 19 | Fusil Raffles | AES Champion Four Year Old Hurdle (Grade 1) | £54,054 |
| 03 May 19 | Buveur D'Air | BETDAQ Punchestown Champion Hurdle (Grade 1) | £162,162 |
| 01 May 19 | O O Seven | Guinness Handicap Chase (Grade A) | £54,054 |
| 27 Apr 19 | Altior | bet365 Celebration Chase (Grade 1) | £85,425 |
| 18 Apr 19 | Sunshade | Catesby Estates Mares' Handicap Hurdle (Listed) | £14,068 |
| 13 Apr 19 | Verdana Blue | CPMS Scottish Champion Hurdle (Grade 2) | £59,768 |
| 05 Apr 19 | Champ | Doom Bar Sefton Novices' Hurdle (Grade 1) | £56,130 |
| 04 Apr 19 | Pentland Hills | Doom Bar Anniversary 4-Y-O Juvenile Hurdle (Grade 1) | £56,155 |
| 15 Mar 19 | Pentland Hills | JCB Triumph Hurdle (Grade 1) | £70,338 |
| 13 Mar 19 | Altior | Betway Queen Mother Champion Chase (Grade 1) | £225,080 |
| 13 Mar 19 | William Henry | Coral Cup Handicap Hurdle (Grade 3) | £56,270 |
| 12 Mar 19 | Beware The Bear | Ultima Handicap Chase (Grade 3) | £61,897 |
| 23 Feb 19 | Fusil Raffles | Adonis Juvenile Hurdle (Grade 2) | £17,085 |
| 02 Feb 19 | Buveur D'Air | Contenders Hurdle (Listed) | £17,286 |
| 26 Jan 19 | Birchdale | Ballymore Novices' Hurdle (Grade 2) | £18,219 |
| 19 Jan 19 | Altior | Clarence House Chase (Grade 1) | £85,425 |
| 19 Jan 19 | Mister Fisher | Supreme Trial Rossington Main Novices' Hurdle (Grade 2) | £17,085 |
| 12 Jan 19 | Top Notch | 32Red Casino Chase (Listed) | £23,048 |
| 12 Jan 19 | Ok Corral | Hampton Novices' Chase (Listed) | £14,238 |
| 29 Dec 18 | Champ | Betway Challow Novices' Hurdle (Grade 1) | £25,628 |
| 27 Dec 18 | Altior | Unibet Desert Orchid Chase (Grade 2) | £56,950 |
| 26 Dec 18 | Verdana Blue | Unibet Christmas Hurdle (Grade 1) | £74,035 |
| 22 Dec 18 | Valtor | Garrard Silver Cup Handicap Chase (Listed) | £56,950 |
| 21 Dec 18 | Angels Breath | Sky Bet Supreme Trial Novices' Hurdle (Grade 2) | £19,933 |
| 15 Dec 18 | Brain Power | Unibet International Hurdle (Grade 2) | £78,846 |
| 08 Dec 18 | Altior | Betfair Tingle Creek Chase (Grade 1) | £84,405 |
| 01 Dec 18 | Buveur D'Air | BetVictor Fighting Fifth Hurdle (Grade 1) | £62,629 |
| 01 Dec 18 | Champ | Ladbrokes Handicap Hurdle | £25,992 |
| 01 Dec 18 | Santini | John Francome Novices' Chase (Grade 2) | £22,780 |
| 10 Nov 18 | Verdana Blue | Unibet Elite Hurdle (Grade 2) | £34,170 |
| 21 Oct 18 | Verdana Blue | Matchbook VIP Hurdle (Listed) | £22,780 |
| 28 Apr 18 | Call Me Lord | bet365 Select Hurdle (Grade 2) | £31,323 |
| 28 Apr 18 | Altior | bet365 Celebration Chase (Grade 1) | £74,383 |
| 28 Apr 18 | Top Notch | bet365 Oaksey Chase (Grade 2) | £31,470 |
| 21 Apr 18 | Theinval | Scotty Brand Handicap Chase (Listed) | £22,780 |
| 19 Apr 18 | Dame De Compagnie | Mares' Novices' Hurdle (Listed) | £14,238 |
| 13 Apr 18 | Santini | Doom Bar Sefton Novices' Hurdle (Grade 1) | £56,224 |
| 13 Apr 18 | Terrefort | Betway Mildmay Novices' Chase (Grade 1) | £56,337 |
| 12 Apr 18 | L'Ami Serge | Betway Aintree Hurdle (Grade 1) | £140,525 |
| 12 Apr 18 | Might Bite | Betway Bowl Chase (Grade 1) | £106,745 |
| 12 Apr 18 | We Have A Dream | Doom Bar Anniversary 4-Y-O Juvenile Hurdle (Grade 1) | £56,141 |
| 14 Mar 18 | Altior | Betway Queen Mother Champion Chase (Grade 1) | £228,872 |
| 13 Mar 18 | Buveur D'Air | Unibet Champion Hurdle Challenge Trophy (Grade 1) | £266,384 |
| 17 Feb 18 | Chef Des Obeaux | Albert Bartlett Novices' Hurdle (Grade 2) | £16,972 |
| 10 Feb 18 | Altior | Betfair Exchange Chase (Grade 2) | £28,475 |
| 04 Feb 18 | We Have A Dream | Scottish Triumph Hurdle Trial Juvenile Hurdle (Listed) | £14,405 |
| 03 Feb 18 | Terrefort | Betfred TV Scilly Isles Novices' Chase (Grade 1) | £31,323 |
| 03 Feb 18 | Buveur D'Air | Contenders Hurdle (Listed) | £17,085 |
| 27 Jan 18 | Santini | Ballymore Classic Novices' Hurdle (Grade 2) | £18,224 |
| 27 Jan 18 | Apple's Shakira | JCB Triumph Trial Juvenile Hurdle (Grade 2) | £18,224 |
| 20 Jan 18 | Jenkins | Holloway's Handicap Hurdle (Grade 3) | £28,475 |
| 13 Jan 18 | Mr Whipped | Ballymore Leamington Novices' Hurdle (Grade 2) | £19,933 |
| 13 Jan 18 | William Henry | 32Red Lanzarote Handicap Hurdle (Listed) | £25,628 |
| 06 Jan 18 | We Have A Dream | Future Champions Finale Juvenile Hurdle (Grade 1) | £28,810 |
| 26 Dec 17 | Might Bite | 32Red King George VI Chase (Grade 1) | £128,138 |
| 26 Dec 17 | Buveur D'Air | Unibet Christmas Hurdle (Grade 1) | £68,340 |
| 23 Dec 17 | Gold Present | Lavazza Silver Cup Handicap Chase (Listed) | £56,950 |
| 22 Dec 17 | Claimantakinforgan | Sky Bet Supreme Trial Novices' Hurdle (Grade 2) | £19,933 |
| 16 Dec 17 | My Tent Or Yours | Unibet International Hurdle (Grade 2) | £74,035 |
| 16 Dec 17 | We Have A Dream | bet365 Summit Juvenile Hurdle (Grade 2) | £25,748 |
| 14 Dec 17 | Top Notch | Peterborough Chase (Grade 2) | £28,475 |
| 08 Dec 17 | On The Blind Side | Ballymore Novices' Hurdle (Grade 2) | £17,085 |
| 02 Dec 17 | Beware The Bear | At The Races Rehearsal Handicap Chase (Listed) | £40,053 |
| 02 Dec 17 | Buveur D'Air | Unibet Fighting Fifth Hurdle (Grade 1) | £61,897 |
| 02 Dec 17 | Gold Present | Sir Peter O'Sullevan Memorial Handicap Chase | £25,024 |
| 25 Nov 17 | Top Notch | Christy 1965 Chase (Grade 2) | £39,865 |
| 18 Nov 17 | Thomas Campbell | Regulatory Finance Solutions Handicap Hurdle (Listed) | £17,085 |
| 18 Nov 17 | Apple's Shakira | JCB Triumph Trial Juvenile Hurdle (Grade 2) | £17,085 |
| 17 Nov 17 | On The Blind Side | Ballymore Novices' Hurdle (Grade 2) | £17,165 |
| 12 Nov 17 | Might Bite | Future Stars Intermediate Chase (Listed) | £17,085 |
| 11 Jun 17 | L'Ami Serge | Grande Course de Haies d'Auteuil (Hurdle) (Grade 1) | £142,308 |
| 02 May 17 | Fixe Le Kap | Prix du Cher (Listed) | £34,872 |
| 29 Apr 17 | L'Ami Serge | bet365 Select Hurdle (Grade 2) | £28,475 |
| 29 Apr 17 | Altior | bet365 Celebration Chase (Grade 1) | £71,188 |
| 29 Apr 17 | Call Me Lord | bet365 Juvenile Handicap Hurdle | £31,280 |
| 22 Apr 17 | Vaniteux | Scotty Brand Handicap Chase (Listed) | £22,780 |
| 07 Apr 17 | Might Bite | Betway Mildmay Novices' Chase (Grade 1) | £56,130 |
| 07 Apr 17 | Rather Be | Alder Hey Children's Charity Handicap Hurdle (Grade 3) | £39,389 |
| 06 Apr 17 | Buveur D'Air | Betway Aintree Hurdle (Grade 1) | £112,260 |
| 15 Mar 17 | Might Bite | RSA Novices' Chase (Grade 1) | £99,663 |
| 14 Mar 17 | Buveur D'Air | Champion Hurdle Challenge Trophy (Grade 1) | £227,800 |
| 14 Mar 17 | Altior | Arkle Challenge Trophy Novices' Chase (Grade 1) | £99,663 |
| 25 Feb 17 | River Wylde | Sky Bet Dovecote Novices' Hurdle (Grade 2) | £17,085 |
| 11 Feb 17 | Daphne Du Clos | Betfair Ready? Bumper (Listed) | £11,390 |
| 11 Feb 17 | Altior | Betfair Exchange Chase (Grade 2) | £28,475 |
| 04 Feb 17 | Top Notch | Betfred TV Scilly Isles Novices' Chase (Grade 1) | £28,475 |
| 04 Feb 17 | Buveur D'Air | Contenders Hurdle (Listed) | £14,238 |
| 28 Jan 17 | Constantine Bay | Albert Bartlett River Don Novices' Hurdle (Grade 2) | £17,085 |
| 14 Jan 17 | Vaniteux | 32Red Casino Chase (Listed) | £19,490 |
| 01 Jan 17 | Whisper | BetBright Dipper Novices' Chase (Grade 2) | £18,224 |
| 27 Dec 16 | Altior | 32Red.com Wayward Lad Novices' Chase (Grade 2) | £22,780 |
| 17 Dec 16 | Brain Power | Wessex Youth Trust Handicap Hurdle (Grade 3) | £85,425 |
| 04 Dec 16 | Josses Hill | Betfred Peterborough Chase (Grade 2) | £37,018 |
| 03 Dec 16 | Brain Power | December Handicap Hurdle (Listed) | £33,762 |
| 03 Dec 16 | Altior | Racing Post Henry VIII Novices' Chase (Grade 1) | £25,628 |
| 16 Oct 16 | Hargam | Better Odds With Betfair Exchange Hurdle (Listed) | £17,085 |
| 04 May 16 | No Heretic | Betway Chester Cup (Heritage Handicap) | £73,908 |
| 28 Apr 16 | Cup Final | Murray Spelman Handicap Hurdle (Grade C) | £17,647 |
| 23 Apr 16 | Sprinter Sacre | bet365 Celebration Chase (Grade 1) | £71,188 |
| 08 Apr 16 | Buveur D'Air | Top Novices' Hurdle (Grade 1) | £42,203 |
| 07 Apr 16 | Kayf Grace | Nickel Coin Mares' Standard Open NHF Race (Grade 2) | £22,508 |
| 16 Mar 16 | Sprinter Sacre | Betway Queen Mother Champion Chase (Grade 1) | £199,325 |
| 15 Mar 16 | Altior | Sky Bet Supreme Novices' Hurdle (Grade 1) | £68,340 |
| 20 Feb 16 | Different Gravey | Les Ambassadeurs Casino Handicap Hurdle | £28,152 |
| 20 Feb 16 | Vyta Du Roc | Reynoldstown Novices' Chase (Grade 2) | £22,887 |
| 30 Jan 16 | Vaniteux | Lightning Novices' Chase (Grade 2) | £19,933 |
| 30 Jan 16 | Protek Des Flos | JCB Triumph Hurdle Trial  (Grade 2) | £17,085 |
| 09 Jan 16 | Triolo D'Alene | williamhill.com Chase (Listed) | £18,690 |
| 02 Jan 16 | Polly Peachum | 32Red.com Mares' Hurdle (Listed) | £12,529 |
| 29 Dec 15 | Ma Filleule | betdaq.com 2% Commission Mares' Chase (Listed) | £17,387 |
| 27 Dec 15 | Sprinter Sacre | williamhill.com Desert Orchid Chase (Grade 2) | £45,560 |
| 15 Nov 15 | Sprinter Sacre | Shloer Chase (Grade 2) | £42,713 |
| 15 Nov 15 | Altior | Sky Bet Supreme Trial Novices' Hurdle (Grade 2) | £17,286 |
| 25 Apr 15 | Polly Peachum | bet365 Select Hurdle (Listed) | £28,475 |
| 11 Apr 15 | Whisper | Silver Cross Stayers' Hurdle (Grade 1) | £67,582 |
| 10 Apr 15 | Rajdhani Express | Crabbie's Topham Chase (Handicap) (Grade 3) | £67,356 |
| 10 Apr 15 | Theinval | Alder Hey Children's Charity Handicap Hurdle (Grade 3) | £28,135 |
| 13 Mar 15 | Peace And Co | JCB Triumph Hurdle Grade 1 | £68,340 |
| 12 Mar 15 | Call The Cops | Pertemps Network Final (Listed) | £45,560 |
| 21 Feb 15 | Days Of Heaven | Sky Bet Dovecote Novices' Hurdle (Grade 2) | £17,085 |
| 19 Feb 15 | Different Gravey | Sidney Banks Memorial Novices' Hurdle (Listed) | £14,266 |
| 01 Feb 15 | Hargam | Scottish Triumph Hurdle Trial (Listed) | £14,238 |
| 24 Jan 15 | Caracci Apache | Albert Bartlett Novices' Hurdle (Grade 2) | £15,661 |
| 24 Jan 15 | Peace And Co | JCB Triumph Hurdle Trial (Grade 2) | £17,085 |
| 03 Jan 15 | L'Ami Serge | 32Red Tolworth Hurdle Novices' Hurdle (Grade 1) | £23,491 |
| 19 Dec 14 | L'Ami Serge | Sky Bet Supreme Trial Novices' Hurdle (Grade 2) | £18,690 |
| 13 Dec 14 | Peace And Co | bet365 Summit Juvenile Hurdle (Grade 2) | £15,876 |
| 06 Dec 14 | Snake Eyes | December Handicap Hurdle (Listed) | £34,170 |
| 05 Dec 14 | Vyta Du Roc | Neptune Investment Novices' Hurdle (Grade 2) | £17,085 |
| 27 Nov 14 | L'Ami Serge | bet365 Intermediate Hurdle (Listed) | £22,780 |
| 16 Nov 14 | Vyta Du Roc | Sky Bet Supreme Trial Novices' Hurdle (Grade 2) | £17,085 |
| 01 Nov 14 | Sign Of A Victory | William Hill Handicap Hurdle (Listed) | £28,135 |
| 30 Apr 14 | Beat That | Irish Daily Mirror Novice Hurdle (Grade 1) | £47,250 |
| 29 Apr 14 | Cool Macavity | bragbet.com Handicap Hurdle (Grade B) | £27,500 |
| 26 Apr 14 | Hadrian's Approach | bet365 Gold Cup Chase (Handicap) (Grade 3) | £85,425 |
| 21 Apr 14 | Une Artiste | European Breeders Fund Mares Chase (Grade 3) | £19,250 |
| 17 Apr 14 | Polly Peachum | Mares' Handicap Hurdle (Listed) | £11,390 |
| 05 Apr 14 | Whisper | Silver Cross Stayers' Hurdle (Grade 1) | £67,524 |
| 04 Apr 14 | Beat That | Doom Bar Sefton Novices' Hurdle (Grade 1) | £56,270 |
| 04 Apr 14 | Ma Filleule | Topham Chase (Handicap) (Grade 3) | £67,524 |
| 04 Apr 14 | Josses Hill | Top Novices' Hurdle (Grade 2) | £34,170 |
| 22 Mar 14 | Gaitway | A Standard Open National Hunt Flat Race | £29,505 |
| 12 Mar 14 | Whisper | Coral Cup (A Handicap Hurdle) Grade 3 | £45,560 |
| 01 Mar 14 | Mayfair Music | Mares' Novices' Hurdle (Listed) | £11,546 |
| 01 Feb 14 | Oscar Whisky | Betfred TV Scilly Isles Novices' Chase (Grade 1) | £22,780 |
| 11 Jan 14 | Royal Boy | Tolworth Hurdle Novices' Hurdle (Grade 1) | £18,224 |
| 01 Jan 14 | Oscar Whisky | Cheltenham Pony Club Raceday Novices' Chase (Grade 2) | £18,224 |
| 28 Dec 13 | Bobs Worth | Lexus Chase (Grade 1) | £76,829 |
| 28 Dec 13 | Captain Cutter | Challow Novices' Hurdle (Grade 1) | £20,026 |
| 27 Dec 13 | Ma Filleule | William Hill – Bet On The Move Handicap Chase | £25,024 |
| 26 Dec 13 | My Tent Or Yours | williamhill.com Christmas Hurdle (Grade 1) | £56,950 |
| 12 Dec 13 | Riverside Theatre | Betfred Peterborough Chase Grade 2 | £34,170 |
| 30 Nov 13 | Triolo D'Alene | Hennessy Gold Cup Chase (Handicap) (Grade 3) | £99,663 |
| 30 Nov 13 | My Tent Or Yours | StanJames.com Fighting Fifth Hurdle (Grade 1) | £56,270 |
| 23Nov13 | Rolling Star | Read Nicholls And McCain Exclusively On Betfair Hurdle | £25,024 |
| 17 Nov 13 | Kid Cassidy | Shloer Chase (Listed) | £39,865 |
| 16 Nov 13 | Royal Irish Hussar | JCB Triumph Hurdle Trial (Grade 2) | £17,085 |
| 01 Nov 13 | Royal Irish Hussar | Wensleydale Juvenile Hurdle (Listed) | £9,682 |
| 02 Aug 13 | Forgotten Voice | Coutts Glorious Stakes (Group 3) | £34,026 |
| 21 Jun 13 | Forgotten Voice | Wolferton Handicap (Listed) | £34,026 |
| 23 Apr 13 | Sprinter Sacre | Boylesports.com Champion Chase (Grade 1) | £102,439 |
| 20 Apr 13 | Rajdhani Express | Future Champion Novices' Chase | £23,776 |
| 16 Apr 13 | Polly Peachum | Mares' NH Novices' Hurdle Finale (Listed) | £18,224 |
| 05 Apr 13 | Minella Forfitness | John Smith's Handicap Hurdle (Listed) | £28,475 |
| 05 Apr 13 | Triolo D'Alene | John Smith's Topham Chase Handicap (Grade 3) | £67,524 |
| 05 Apr 13 | Sprinter Sacre | John Smith's Melling Chase (Grade 1) | £113,072 |
| 05 Apr 13 | My Tent Or Yours | Alder Hey Top Novices' Hurdle (Grade 2) | £34,170 |
| 04 Apr 13 | Captain Conan | Betfred Manifesto Novices' Chase (Grade 1) | £42,713 |
| 02 Apr 13 | Nadiya De La Vega | John & Chich Fowler Memorial Mares Chase (Grade 3) | £17,439 |
| 15 Mar 13 | Bobs Worth | Betfred Cheltenham Gold Cup Chase (Grade 1) | £313,225 |
| 13 Mar 13 | Sprinter Sacre | Queen Mother Champion Chase (Grade 1) | £208,300 |
| 12 Mar 13 | Rajdhani Express | Rewards4Racing Novices' Handicap Chase (Listed) | £34,170 |
| 12 Mar 13 | Simonsig | Racing Post Arkle Challenge Trophy Chase (Grade 1) | £85,425 |
| 09 Mar 13 | Close Touch | NH Novices' Handicap Hurdle Final (Grade 3) | £34,170 |
| 23 Feb 13 | Forgotten Voice | William Hill Dovecote Novices' Hurdle (Grade 2) | £15,661 |
| 15 Feb 13 | Utopie Des Bordes | Jane Seymour Mares' Novices' Hurdle (Listed) | £11,444 |
| 09 Feb 13 | My Tent Or Yours | Betfair Hurdle (Handicap) (Grade 3) | £86,849 |
| 09 Feb 13 | Ma Filleule | OLBG.com Mares' Hurdle (Grade 2) | £17,085 |
| 02 Feb 13 | Captain Conan | Challengers Novices' Chase (Grade 1) | £22,780 |
| 26 Jan 13 | Sprinter Sacre | Victor Chandler Chase (Grade 1) | £39,389 |
| 26 Jan 13 | Rolling Star | JCB Triumph Hurdle Trial Juvenile Hurdle (Grade 2) | £17,085 |
| 12 Jan 13 | Oscara Dara | William Hill Lanzarote Hurdle (Listed) | £25,628 |
| 05 Jan13 | Une Artiste | 32Red.com Mares' Hurdle (Listed) | £11,390 |
| 27 Dec 12 | Simonsig | williamhill.com Novices' Chase (Grade 2) | £13,326 |
| 26 Dec 12 | Long Run | William Hill King George VI Chase (Grade 1) | £113,900 |
| 26 Dec 12 | Darlan | williamhill.com Christmas Hurdle (Grade 1) | £48,408 |
| 21 Dec 12 | Captain Cutter | Ascot Championship Standard Open NHF Race (Listed) | £6,265 |
| 21 Dec 12 | Simonsig | Betfred Novices' Chase (Grade 2) | £19,667 |
| 15 Dec 12 | Oscar Whisky | Osborne House Relkeel Hurdle (Grade 2) | £22,780 |
| 08 Dec 12 | Sprinter Sacre | Sportingbet Tingle Creek Chase (Grade 1) | £68,340 |
| 08 Dec 12 | Petit Robin | Sportingbet Handicap Hurdle (Listed) | £17,085 |
| 08 Dec 12 | Captain Conan | Henry VIII Novices' Chase (Grade 1) | £21,072 |
| 01 Dec 12 | Bobs Worth | Hennessy Gold Cup Chase (Handicap) (Grade 3) | £85,425 |
| 29 Nov 12 | Lyvius | Sportingbet Intermediate Hurdle (Listed) | £19,933 |
| 24 Nov 12 | Oscar Whisky | Coral Hurdle (Grade 2) | £50,643 |
| 18 Nov 12 | Captain Conan | Arkle Trophy Trial Novices' Chase (Grade 2) | £14,238 |
| 03 Nov 12 | Roberto Goldback | United House Gold Cup Handicap Chase (Grade 3) | £56,270 |
| 03 Nov 12 | Une Artiste | OLBG.com Mares' Hurdle (Listed) | £11,390 |
| 20 Oct 12 | Nadiya De La Vega | BetVictor.com Handicap Chase | £31,280 |
| 19 Apr 12 | Kells Belle | OLBG.com Mares' Handicap Hurdle (Listed) | £9,966 |
| 19 Apr 12 | Une Artiste | TBA Mares' Novices' Hurdle (Listed) | £11,888 |
| 14 Apr 12 | Lifestyle | John Smith's Handicap Hurdle | £25,024 |
| 14 Apr 12 | Oscar Whisky | John Smith's Aintree Hurdle (Grade 1) | £91,096 |
| 14 Apr 12 | Sprinter Sacre | John Smith's Maghull Novices' Chase (Grade 1) | £56,270 |
| 14 Apr 12 | Simonsig | John Smith's Mersey Novices' Hurdle (Grade 2) | £28,475 |
| 13 Apr 12 | Finian's Rainbow | John Smith's Melling Chase (Grade 1) | £98,558 |
| 13 Apr 12 | Darlan | Tangle Teaser Top Novices' Hurdle (Grade 2) | £28,475 |
| 16 Mar 12 | Bellvano | Johnny Henderson Grand Annual Chase (Grade 3) | £42,713 |
| 15 Mar 12 | Riverside Theatre | Ryanair Chase (Grade 1) | £148,070 |
| 14 Mar 12 | Une Artiste | Fred Winter Juvenile Handicap Hurdle (Grade 3) | £34,170 |
| 14 Mar 12 | Finian's Rainbow | Queen Mother Champion Chase (Grade 1) | £182,240 |
| 14 Mar 12 | Bobs Worth | RSA Chase (Grade 1) | £74,035 |
| 14 Mar 12 | Simonsig | Neptune Investment Novices' Hurdle (Grade 1) | £56,950 |
| 13 Mar 12 | Sprinter Sacre | Racing Post Arkle Challenge Trophy Chase (Grade 1) | £74,035 |
| 18 Feb 12 | Binocular | Bathwick Tyres Kingwell Hurdle (Grade 2) | £34,170 |
| 18 Feb 12 | Riverside Theatre | Betfair Ascot Chase (Grade 1) | £84,478 |
| 17 Feb 12 | Long Run | Betfair Denman Chase (Grade 2) | £17,085 |
| 17 Feb12 | Sprinter Sacre | Betfair Super Saturday Chase (Grade 2) | £17,085 |
| 28 Jan 12 | Kid Cassidy | Lightning Novices' Chase (Grade 2) | £15,575 |
| 07 Jan 12 | Captain Conan | 32Red Hurdle Novices' Hurdle (Grade 1) | £17,286 |
| 07 Jan 12 | Kells Belle | 32Red.com Mares' Hurdle (Listed) | £8,827 |
| 27 Dec 11 | Finian's Rainbow | williamhill.com Desert Orchid Chase (Grade 2) | £25,628 |
| 27 Dec 11 | Sprinter Sacre | williamhill.com Novices' Chase (Grade 2) | £13,326 |
| 26 Dec 11 | Binocular | williamhill.com Christmas Hurdle (Grade 1) | £37,018 |
| 16 Dec 11 | Molotof | Mitie Kennel Gate Novices' Hurdle (Grade 2) | £17,085 |
| 10 Dec 11 | Oscar Whisky | Unicoin Homes Relkeel Hurdle (Grade 2) | £17,085 |
| 10 Dec 11 | Grandouet | StanJames.com International Hurdle (Grade 2) | £74,035 |
| 10 Dec 11 | Quantitativeeasing | December Gold Cup Handicap Chase (Grade 3) | £56,950 |
| 09 Dec 11 | Shakalakaboomboom | Majordomo Hospitality Handicap Chase (Grade 3) | £20,787 |
| 03 Dec 11 | Master Of The Hall | Betfred Goals Galore Bonus Chase (Listed) | £20,554 |
| 25 Nov 11 | Bobs Worth | Fuller's London Pride Novices' Chase (Grade 2) | £13,668 |
| 21 Nov 11 | Whoops A Daisy | Coolmore NH Sires Mares' Hurdle (Listed) | £8,827 |
| 19 Nov 11 | Grandouet | Betfair Hurdle | £25,024 |
| 18 Nov 11 | Molotof | timeform.betfair.com Novices' Hurdle (Listed) | £10,402 |
| 11 Nov 11 | Tanks For That | paddypower.com On Mobile Handicap Chase | £25,024 |
| 29 Oct 11 | Anquetta | Byrne Group Handicap Chase (Listed) | £17,085 |
| 07 May 11 | Shakalakaboomboom | Pat Taaffe Handicap Chase (Grade B) | £25,603 |
| 07 May 11 | Grandouet | AES Champion 4yo Hurdle (Grade 1) | £43,448 |
| 07 May 11 | Eradicate | totescoop6 Swinton Handicap Hurdle (Grade 3) | £28,505 |
| 23 Apr 11 | French Opera | bet365.com Celebration Chase (Grade 2) | £28,505 |
| 14 Apr 11 | Veiled | Mares' Handicap Hurdle (Listed) | £11,402 |
| 09 Apr 11 | Oscar Whisky | John Smith's Aintree Hurdle (Grade 1) | £90,432 |
| 09 Apr 11 | Finian's Rainbow | John Smith's Maghull Novices' Chase (Grade 1) | £56,632 |
| 09 Apr 11 | Spirit Son | John Smith's Mersey Novices' Hurdle (Grade 2) | £31,356 |
| 26 Mar 11 | Line Freedom | NH Novices' Hurdle Finale Limited Handicap (Listed) | £20,524 |
| 18 Mar 11 | Long Run | totesport Cheltenham Gold Cup Chase (Grade 1) | £285,050 |
| 18 Mar 11 | Bobs Worth | Albert Bartlett Novices' Hurdle (Grade 1) | £57,010 |
| 12 Mar 11 | Skint | NH Novices' Handicap Hurdle Final (Grade 3) | £28,505 |
| 19 Feb 11 | Riverside Theatre | Betfair Ascot Chase (Grade 1) | £84,660 |
| 19 Feb 11 | Master Of The Hall | Prestige Reynoldstown Novices' Chase (Grade 2) | £14,083 |
| 18 Feb 11 | Ericht | Winter Bumper (Grade 2) | £5,701 |
| 18 Feb 11 | French Opera | totepool Game Spirit Chase (Grade 2) | £17,103 |
| 13 Feb 11 | Spirit Son | Betfair Phone And Android App Novices' Hurdle (Listed) | £7,513 |
| 12 Feb 11 | Finian's Rainbow | totesport.com Kingmaker Novices' Chase (Grade 2) | £17,637 |
| 05 Feb 11 | Oscar Whisky | William Hill Welsh Champion Hurdle | £28,179 |
| 05 Feb 11 | Binocular | Contenders Hurdle (Listed) | £9,122 |
| 29 Jan 11 | Bobs Worth | Neptune Investment Novices' Hurdle (Grade 2) | £14,253 |
| 15 Jan 11 | Long Run | William Hill King George VI Chase (Grade 1) | £102,618 |
| 15 Jan 11 | Binocular | williamhill.com Christmas Hurdle (Grade 1) | £42,758 |
| 08 Jan 11 | Minella Class | 32Red Hurdle Novices' Hurdle (Grade 1) | £17,103 |
| 11 Dec 10 | Mossley | Albert Bartlett Novices' Hurdle (Grade 2) | £14,253 |
| 22 Nov 10 | Carole's Legacy | Ladbrokes Mares' Hurdle (Listed) | £17,103 |
| 12 Nov 10 | Dave's Dream | paddypower.com Handicap Chase | £25,048 |
| 08 May 10 | Eradicate | totesport.com Swinton Handicap Hurdle (Grade 3) | £42,758 |
| 17 Apr 10 | French Opera | Future Champion Novices' Chase (Grade 2) | £23,072 |
| 14 Apr 10 | Duc De Regniere | Masterson Holdings Silver Trophy Chase (Grade 2) | £27,080 |
| 09 Apr 10 | Burton Port | Mildmay Novices' Chase (Grade 2) | £45,608 |
| 09 Apr 10 | General Miller | John Smith's Top Novices' Hurdle (Grade 2) | £34,206 |
| 08 Apr 10 | Mad Max | totepool Manifesto Novices' Chase (Grade 2) | £46,412 |
| 27 Mar 10 | Ryde Back | EBF Mares' "NH" Novices' Hurdle Final (Listed) | £22,804 |
| 19 Mar 10 | Soldatino | JCB Triumph Hurdle (Grade 1) | £57,010 |
| 17 Mar 10 | Spirit River | Coral Cup Handicap Hurdle (Grade 3) | £42,758 |
| 16 Mar 10 | Binocular | Champion Hurdle Challenge Trophy (Grade 1) | £210,937 |
| 06 Mar 10 | Wogan | Grimthorpe Handicap Chase | £35,778 |
| 27 Feb 10 | Soldatino | Adonis Juvenile Novices' Hurdle (Grade 2) | £15,393 |
| 20 Feb 10 | Burton Port | Reynoldstown Novices' Chase (Grade 2) | £16,899 |
| 13 Feb 10 | Long Run | totesport.com Kingmaker Novices' Chase(Grade 2) | £17,103 |
| 06 Feb 10 | Punchestowns | totepool Challengers Novices' Chase Grade 1 | £27,080 |
| 06 Feb 10 | Binocular | toteplacepot Contenders Hurdle (Listed Race) | £14,253 |
| 01 Jan 10 | Tetlami | "Junior" Standard Open NH Flat Race (Listed Race) | £10,115 |
| 27 Dec 09 | Petit Robin | williamhill.com Desert Orchid Chase (Grade 2) | £34,206 |
| 27 Dec 09 | Riverside Theatre | williamhill.com Novices' Chase (Grade 2) | £18,813 |
| 26 Dec 09 | Long Run | Feltham Novices' Chase (Grade 1) | £34,809 |
| 12 Dec 09 | Zaynar | Unicoin Homes Relkeel Hurdle (Grade 2) | £24,343 |
| 12 Dec 09 | Burton Port | December Novices' Chase (Grade 2) | £18,813 |
| 05 Dec 09 | Tasheba | Handicap Hurdle (Listed) | £17,103 |
| 28 Nov 09 | Fairyland | Intermediate Hurdle (Limited Handicap) | £18,243 |
| 27 Nov 09 | Punchestowns | Fuller's London Pride Novices' Chase (Grade 2) | £18,813 |
| 21 Nov 09 | Zaynar | Coral Ascot Hurdle (Grade 2) | £56,379 |
| 13 Nov 09 | French Opera | paddypower.com Handicap Chase | £25,048 |
| 30 May 09 | Caracciola | Stowe Family Law LLP Grand Cup (Listed) | £22,708 |
| 13 Mar 09 | Andytown | Martin Pipe Conditional Jockeys' Handicap Hurdle | £31,310 |
| 13 Mar 09 | Zaynar | JCB Triumph Hurdle (Grade 1) | £68,412 |
| 10 Mar 09 | Punjabi | Champion Hurdle Challenge Trophy (Grade 1) | £210,937 |
| 07 Mar 09 | Dave's Dream | Imperial Cup Handicap Hurdle (Listed) | £39,907 |
| 27 Dec 08 | Fleet Street | stanjamesuk.com Handicap Chase | £25,048 |
| 20 Dec 08 | Sentry Duty | The Ladbroke (Listed) | £84,495 |
| 20 Dec 08 | Punchestowns | BGC Long Walk Hurdle Grade 1 | £56,330 |
| 20 Dec 08 | Binocular | Boylesports.com International (Grade 2) | £114,020 |
| 06 Dec 08 | Punjabi | Fighting Fifth Hurdle (Grade 1) | £33,798 |
| 05 Dec 08 | Barbers Shop | Future Stars Chase (Listed) | £23,072 |
| 29 Nov 08 | Classic Fiddle | totesport.com Handicap Chase | £31,310 |
| 29 Nov 08 | Duc De Regniere | Long Distance Hurdle (Grade 2) | £28,505 |
| 28 Nov 08 | The Market Man | Blue Square Novices' Chase | £18,813 |
| 22 Nov 08 | My Petra | Amlin 1965 Chase (Grade 2) | £31,356 |
| 22 Nov 08 | Chomba Womba | Coral Ascot Hurdle (Grade 2) | £56,330 |
| 22 Nov 08 | Binocular | Betfair Hurdle | £31,310 |
| 22 Nov 08 | Jack The Giant | Carey Group Handicap Chase | £43,655 |
| 08 Nov 08 | Chomba Womba | Elite Hurdle (Grade 2) | £34,206 |
| 01 Nov 08 | My Petra | bet365 Best Odds Guaranteed Mares' Hurdle (Listed) | £22,804 |
| 01 Nov 08 | Sentry Duty | "Bet Live" @williamhill.co.uk Handicap Hurdle | £49,568 |
| 18 Oct 08 | Caracciola | Cesarewitch (Heritage Handicap) | £99,696 |
| 25 Apr 08 | Punjabi | ACCBank Champion Hurdle (Grade 1) | £98,676 |
| 04 Apr 08 | Carole's Legacy | John Smith's Mares Only Standard Open NHF Race (Listed) | £19,954 |
| 04 Apr 08 | Oedipe | totepool Handicap Chase | £37,572 |
| 03 Apr 08 | Binocular | Anniversary 4-Y-O Novices' Hurdle (Grade 1) | £74,113 |
| 23 Feb 08 | Binocular | Adonis Juvenile Novices' Hurdle (Grade 2) | £14,255 |
| 09 Feb 08 | Mad Max | Standard Open National Hunt Flat Race (Grade 2) | £10,264 |
| 02 Feb 08 | Afsoun | totepool Contenders Hurdle (Grade 2) | £22,808 |
| 26 Jan 08 | Chomba Womba | Doncaster Mares Only Hurdle (Grade 2) | £28,510 |
| 26 Jan 08 | Aigle D'Or | Ballymore Properties Novices' Hurdle (Grade 2) | £17,106 |
| 05 Jan 08 | Chomba Womba | Anne Boleyn Mares Only Hurdle (Listed) | £22,808 |
| 22 Dec 07 | Jack The Giant | The Ladbroke (Listed) | £84,510 |
| 26 Apr 07 | Punjabi | Ballymore Properties Champion 4-Y-O Hurdle (Grade 1) | — |
| 24 Mar 07 | Karello Bay | EBF Mares' Only "NH" Novices' Hurdle Final (Listed) | £28,510 |
| 24 Feb 07 | Punjabi | Adonis Juvenile Novices' Hurdle (Grade 2) | £14,825 |
| 24 Feb 07 | Shatabdi | Anglo Irish Bank Novices' Hurdle (Grade 2) | £14,999 |
| 20 Jan 07 | Amaretto Rose | Anglo Irish Bank Novices' Hurdle (Grade 2) | £17,106 |
| 20 Jan 07 | Afsoun | bonusprint.com Champion Hurdle Trial (Grade 2) | £28,510 |
| 06 Jan 07 | Papini | ladbrokes.com Handicap Hurdle | £31,315 |
| 27 Dec 06 | Jack The Giant | Wayward Lad Novices' Chase (Grade 2) | £18,246 |
| 25 Nov 06 | Afsoun | Stan James Intermediate Hurdle (Listed) | £17,106 |
| 07 Apr 06 | Liberthine | John Smith's And Spar Topham Chase | £62,630 |
| 17 Mar 06 | Greenhope | Johnny Henderson Grand Annual Chase (Grade 3) | £42,765 |
| 16 Mar 06 | Non So | Racing Post Plate (Grade 3) | £42,765 |
| 16 Mar 06 | Fondmort | Ryanair Chase (Grade 2) | £85,530 |
| 11 Mar 06 | Karello Bay | Mares' Only Standard Open NHF Race Final (Listed) | £14,255 |
| 04 Feb 06 | Tysou | Victor Chandler Handicap Chase (Grade 3) | £22,808 |
| 01 Jan 06 | Fondmort | Unicoin Homes Chase Handicap (Listed) | £22,808 |
| 27 Dec 05 | Blue Shark | Finale Juvenile Hurdle Class A (Grade 1) | £28,510 |
| 26 Nov 05 | Trabolgan | Hennessy Cognac Gold Cup Chase (Grade 3) | £71,275 |
| 26 Apr 05 | Its A Dream | Goffs Land Rover Bumper | — |
| 17 Mar 05 | Liberthine | Mildmay of Flete Handicap Chase (Grade 3) | £43,500 |
| 16 Mar 05 | Juveigneur | Kim Muir Challenge Cup Handicap Chase | £29,000 |
| 16 Mar 05 | Trabolgan | Royal & SunAlliance Chase (Grade 1) | £81,200 |
| 06 Mar 04 | Isio | Vodafone Gold Cup Handicap Chase (Class B) | £61,202 |
| 28 Feb 04 | Calling Brave | Pendil Novices' Chase (Grade 2) | £21,700 |
| 28 Feb 04 | Marlborough | Racing Post Chase (Grade 3) | £58,000 |
| 14 Feb 04 | Geos | Tote Gold Trophy Hurdle Handicap  (Grade 3) | £72,500 |
| 07 Feb 04 | Mon Villez | Propencity Rossington Main Novices' Hurdle (Grade 2) | £17,850 |
| 10 Jan 04 | Isio | Victor Chandler Chase Showcase Handicap (Grade 2) | £69,600 |
| 19 Dec 03 | Perle De Puce | Kennel Gate Novices' Hurdle (Grade 2) | £14,500 |
| 13 Dec 03 | Iris Royal | Tripleprint Gold Cup Handicap Chase (Grade 3) | £58,000 |
| 22 Nov 03 | Iris Royal | First National Gold Cup Chase (Grade 2) | £37,200 |
| 15 Nov 03 | Fondmort | Paddy Power Gold Cup Chase Handicap (Grade 3) | £63,800 |
| 18 Oct 03 | Landing Light | Tote Cesarewitch Showcase Handicap (Class B) | £72,500 |
| 30 Apr 03 | Royal Rosa | Champion I.N.H. Flat Race (Grade 1) | — |
| 17 Apr 03 | Amorello | Mares' Only Standard Open NH Flat Race Final (Listed) | £14,500 |
| 04 Apr 03 | Irish Hussar | Mildmay Novices' Chase (Grade 2) | £44,625 |
| 18 Jan 03 | Non So | Lanzarote Hurdle Showcase Handicap (Class B) | £29,000 |
| 27 Dec 02 | Nas Na Riogh | Finale Juvenile Hurdle (Grade 1) | £21,420 |
| 26 Dec 02 | Geos | Castleford Chase (Grade 2) | £26,800 |
| 21 Dec 02 | Chauvinist | Ladbroke Hurdle Handicap Class A (Listed) | £58,000 |
| 14 Dec 02 | Fondmort | Tripleprint Gold Cup Handicap Chase (Grade 3) | £58,000 |
| 30 Nov 02 | Bacchanal | Cantor Sport Long Distance Hurdle (Grade 2) | £17,400 |
| 02 Nov 02 | Marlborough | Peterhouse Group Charlie Hall Chase (Grade 2) | £29,750 |
| 12 Mar 02 | The Bushkeeper | Kim Muir Challenge Cup Handicap Chase | £26,000 |
| 09 Feb 02 | Bacchanal | Aon Chase Class A (Listed) | £34,800 |
| 02 Feb 02 | Iris Royal | Tote Scoop6 Sandown Handicap Hurdle (Grade 3) | £29,000 |
| 26 Dec 01 | Landing Light | Pertemps Christmas Hurdle (Grade 1) | £29,750 |
| 08 Dec 01 | Fondmort | Extraman Trophy (Grade 2) | £18,000 |
| 01 Dec 01 | Landing Light | Pertemps 'Fighting Fifth' Hurdle (Grade 2) | £22,200 |
| 01 Dec 01 | Got One Too | Gerry Feilden Intermediate Hurdle (Grade 2) | £15,500 |
| 01 Dec 01 | Katarino | Fulke Walwyn Novices' Chase Class A (Listed) | £9,390 |
| 28 Apr 01 | Landing Light | Coral Eurobet Championship Hurdle (Grade 1) | £49,300 |
| 27 Apr 01 | Marlborough | Tote Gold Trophy Chase (Grade 1) | £58,000 |
| 21 Apr 01 | Native Bid | Mares' Only Standard Open NHF Race Final (Listed) | £14,365 |
| 17 Feb 01 | Tiutchev | Mitsubishi Shogun Ascot Chase (Grade 1) | £42,575 |
| 17 Feb 01 | Bacchanal | Gerrard Reynoldstown Novices' Chase (Grade 2) | £22,925 |
| 10 Feb 01 | Landing Light | Tote Gold Trophy Hurdle Handicap (Grade 3) | £58,000 |
| 27 Dec 00 | Geos | Pertemps Christmas Hurdle (Grade 1) | £29,000 |
| 26 Dec 00 | Bacchanal | Feltham Novices' Chase (Grade 1) | £26,200 |
| 09 Dec 00 | Geos | Bonusprint Bula Hurdle (Grade 2) | £24,000 |
| 08 Dec 00 | Marlborough | Chubb Chase Showcase Handicap (Class B) | £28,678 |
| 04 May 00 | Tiutchev | Swordlestown Cup Novice Chase (Grade 1) | — |
| 02 May 00 | Get Real I | BMW Chase (Grade 1) | — |
| 16 Mar 00 | Stormyfairweather | Cathcart Challenge Cup Chase (Grade 2) | £36,000 |
| 16 Mar 00 | Bacchanal | Bonusprint Stayers' Hurdle (Grade 1) | £66,700 |
| 14 Mar 00 | Marlborough | William Hill National Hunt Handicap Chase (Class B) | £39,000 |
| 14 Mar 00 | Tiutchev | Arkle Challenge Trophy Chase (Grade 1) | £66,700 |
| 26 Feb 00 | Serenus | Pendil Novices' Chase (Grade 2) | £13,200 |
| 12 Feb 00 | Geos | Tote Gold Trophy Hurdle Handicap (Grade 3) | £58,000 |
| 05 Feb 00 | Dusk Duel | Novices' Hurdle (Grade 2) | £9,600 |
| 29 Jan 00 | Mister Banjo | Finesse Four Years Old Hurdle (Grade 2) | £12,000 |
| 28 Dec 99 | Mister Banjo | Finale Junior Hurdle (Grade 1) | £17,250 |
| 27 Nov 99 | Bacchanal | Gerry Feilden Intermediate Hurdle (Grade 2) | £13,090 |
| 30 Oct 99 | Silver Wedge | Tote West Yorkshire Hurdle (Grade 2) | £14,310 |
| 29 Apr 99 | Katarino | IAWS Champion Four Year Old Hurdle (Grade 1) | — |
| 18 Mar 99 | Stormyfairweather | Cathcart Challenge Cup Chase(Grade 2) | £32,700 |
| 18 Mar 99 | Katarino | Elite Racing Club Triumph Hurdle (Grade 1) | £45,960 |
| 27 Feb 99 | Katarino | Adonis Juvenile Novices' Hurdle (Grade 2) | £9,555 |
| 27 Feb 99 | Makounji | Pendil Trophy Novices' Chase (Grade 2) | £12,380 |
| 27 Feb 99 | Premier Generation | Dovecote Novices' Hurdle Class A (Grade 2) | £9,465 |
| 19 Dec 98 | Hidebound | Kennel Gate Novices' Hurdle Class A (Grade 2) | £9,002 |
| 28 Apr 98 | Big Matt | BMW Handicap Chase (Grade 1) | — |
| 14 Feb 98 | Sharpical | Tote Gold Trophy Handicap Hurdle (Class A) | £57,375 |
| 26 Dec 97 | Fiddling The Facts | Pertemps City Network Feltham Novices' Chase (Class A) | £22,410 |
| 13 Dec 97 | Fiddling The Facts | Lambert Fenchurch December Novices' Chase (Class A) | £12,140 |
| 13 Mar 97 | Barna Boy | Vincent O'Brien County Handicap Hurdle (Grade 3) | £26,615 |
| 14 Dec 96 | Serenus | Tjh Group Summit Junior Hurdle (Grade 2) | £9,735 |
| 29 Sep 96 | Grecian Dart | Grand Prix du Sud Ouest Paris Turf (Listed) | £39,525 |
| 24 Feb 96 | Kimanicky | Dovecote Novices' Hurdle (Grade 2) | £8,918 |
| 03 Feb 96 | Amtrak Express | Agfa Diamond Chase Limited Handicap (Grade 2) | £18,990 |
| 13 Jan 96 | Big Matt | Victor Chandler Handicap Chase (Grade 2) | £25,975 |
| 25 Nov 95 | Conquering Hero | Akzo Nobel Long Distance Hurdle (Grade 2) | £11,180 |
| 21 Nov 95 | Travado | Peterborough Chase Class A (Grade 2) | £15,775 |
| 31 Oct 95 | Travado | Plymouth Gin Haldon Gold Challenge Cup Chase (Grade 2) | £15,700 |
| 19 Nov 94 | Raymylette | Gold Cup Chase Limited Handicap (Grade 2) | £26,056 |
| 01 Nov 94 | Travado | Plymouth Gin Haldon Gold Challenge Cup Chase (Grade 2) | £15,475 |
| 23 Nov 93 | Travado | Peterborough Column Chase (Grade 2) | £11,088 |
| 02 Nov 93 | Travado | Plymouth Gin Haldon Gold Challenge Cup Chase (Grade 2) | £15,925 |
| 18 Mar 93 | Thumbs up I | 74Th Year Of Tote County Handicap Hurdle (Grade 3) | £22,805 |
| 16 Mar 93 | Travado | Waterford Castle Arkle Challenge Trophy Chase (Grade 1) | £40,680 |
| 24 Nov 92 | Remittance Man | Peterborough Chase (Grade 2) | £11,142 |
| 22 Oct 92 | Remittance Man | Desert Orchid South Western Pattern Chase (Grade 2) | £15,625 |
| 15 Apr 92 | Current Express | EBF Novices' Hurdle Final Handicap (Grade 3) | £14,420 |
| 03 Apr 92 | Remittance Man | Mumm Melling Chase Grade 1 | £38,748 |
| 11 Mar 92 | Remittance Man | Queen Mother Champion Chase (Grade 1) | £63,390 |
| 10 Mar 92 | Flown | Trafalgar House Supreme Novices' Hurdle (Grade 1) | £32,097 |
| 22 Feb 92 | Tinryland | Galloway Braes Trophy Novices' Chase (Grade 2) | £8,180 |
| 22 Feb 92 | Flown | Dovecote Novices' Hurdle (Grade 2) | £5,490 |
| 04 Jan 92 | New York Rainbow | Baring Securities Tolworth Hurdle (Grade 1) | £14,120 |
| 26 Dec 91 | Mutare | Butlin's Feltham Novices' Chase (Grade 1) | £24,260 |
| 04 Apr 91 | Sparkling Flame | Mumm Club Novices'Chase (Grade 2) | £21,696 |
| 12 Mar 91 | Remittance Man | Waterford Castle Arkle Challenge Trophy (Grade 1) | £42,928 |
| 23 Feb 91 | Remittance Man | Galloway Braes Novices' Chase (Grade 2) | £10,210 |
| 26 Dec 90 | Sparkling Flame | Butlin's Feltham Novices' Chase Grade 1 | £23,580 |
| 15 Dec 90 | Remittance Man | Rovacabin Noel Novices' Chase (Grade 2) | £9,930 |
| 08 Dec 90 | Sparkling Flame | Lowndes Lambert December Novices' Chase (Grade 2) | £11,560 |
| 01 Dec 90 | Acre Hill | Henry VIII Novices' Chase (Grade 2) | £9,616 |
| 15 Mar 90 | Brown Windsor | Cathcart Challenge Cup Chase (Listed) | £23,100 |
| 13 Mar 90 | Master Bob | Kim Muir Memorial Challenge Cup H'cap Chase (Listed) | £16,032 |
| 29 Apr 89 | Brown Windsor | 33Rd Whitbread Gold Cup Handicap Chase (Listed) | £45,900 |
| 14 Mar 89 | Rustle | Waterford Crystal Stayers' Hurdle Championship Race | £33,381 |