Sylvester Kirk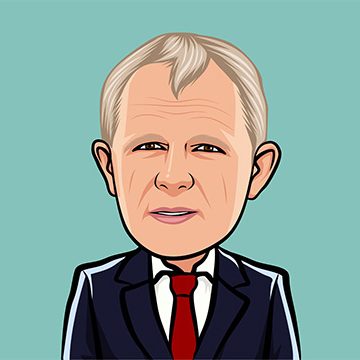 Sylvester Kirk
Sylvester Kirk
The son of Irish trainer Syl Kirk, worked for the Coolmore Stud before becoming assistant to the redoubtable Richard Hannon for eight years.
Since obtaining his training license in 2001 he has had many notable successes, training from his premises at Cedar Lodge in Upper Lambourn.
After a good 2016 we are looking forward to another successful year in 2017. We have some great owners a good spread of two, three and four-year-olds, even one or two good older horses as well.
With some exciting new prospects in the yard, I now think we've got the best string of horses we've had in here for many years.
We have no runners today.
Big winners
| DATE | HORSE | RACE | PRIZEMONEY |
| --- | --- | --- | --- |
| 11 May 19 | Salouen | Carey Grouip Buckhounds Stakes (Listed) | £25,520 |
| 15 Nov 16 | Simmie | Prix Yacowlef (Listed) | £23,897 |
| 22 Aug 15 | Nakuti | TBA Atalanta Stakes (Group 3) | £36,862 |
| 07 Jul 15 | Nakuti | Weatherbys VAT Services Pipalong Stakes (Listed) | £22,684 |
| 26 Jul 08 | Talking Hands | Andrex Winkfield Stakes (Listed) | £17,031 |
| 11 Jul 08 | Our Faye | Cuisine De France Summer Stakes (Group 3) | £36,901 |
| 07 Oct 06 | Caldra | Les Ambassadeurs Club Autumn Stakes (Group 3) | £22,712 |
| 29 Sep 06 | Caldra | £250000 Tattersalls October Auction Stakes | £123,125 |
| 09 Sep 06 | Caldra | Sporting Index Stardom Stakes (Listed) | £14,195 |
| 22 Jul 06 | Elhamri | Weatherbys Super Sprint | £76,725 |
| 20 Jun 06 | Elhamri | Windsor Castle Stakes (Listed) | £31,229 |
| 18 Mar 06 | Sri Diamond | betdirect.co.uk Winter Derby (Group 3) | £56,780 |
| 24 Sep 05 | Salamanca | Rosemary Stakes (Handicap) (Listed) | £17,400 |
| 20 Aug 05 | Opera Cape | Iveco Daily Solario Stakes (Group 3) | £23,200 |
| 18 Sep 04 | Salamanca | Watership Down Stud Sales | £146,150 |
| 16 Jul 04 | Don Pele | Nayef Rose Bowl Stakes Class A (Listed) | £14,500 |
| 24 Aug 03 | Gracefully | Prestige Stakes (Group 3) | £23,200 |