TODAY'S HIGHLIGHTED RUNNER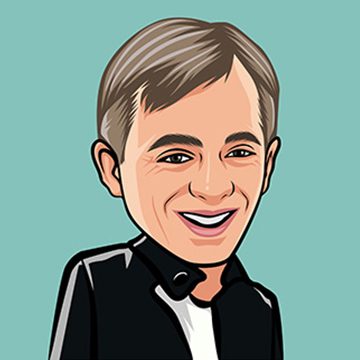 Young Lieutenant
1:55 Taunton
"Good win in jumpers' bumper last time. Has already won over hurdles this season and hopefully the claim will get his head in front again."
Warren Greatrex
OUR TRAINERS' STATISTICS FOR THE CURRENT FLAT & JUMPS SEASONS
GB FLAT Current Season Jan 2021-Dec 2021
| TRAINER | WINS | RUNS | STRIKE % | PRIZEMONEY |
| --- | --- | --- | --- | --- |
| Ed Walker | 5 | 37 | 14 | £46,718 |
| Roger Teal | 4 | 34 | 12 | £31,122 |
| Charles Hills | 3 | 17 | 18 | £28,068 |
| Tom Ward | 4 | 19 | 21 | £24,764 |
| Clive Cox | 5 | 26 | 19 | £23,473 |
| Joseph Tuite | 2 | 14 | 14 | £22,608 |
| Daniel & Claire Kübler | 2 | 14 | 14 | £15,192 |
| Stan Moore | 1 | 32 | 3 | £15,055 |
| Jamie Osborne | 3 | 29 | 10 | £15,019 |
| Ali Stronge | 2 | 30 | 7 | £13,855 |
| Mark Usher | 1 | 30 | 3 | £11,977 |
| Harry Dunlop | 2 | 15 | 13 | £10,668 |
| Richard Hughes | 1 | 30 | 3 | £10,656 |
| Sylvester Kirk | 2 | 15 | 13 | £10,365 |
| Michael Blanshard | 2 | 14 | 14 | £10,155 |
| Jonathan Portman | 1 | 20 | 5 | £8,219 |
| Seamus Durack | 0 | 8 | 0 | £4,411 |
| Dominic Ffrench Davis | 0 | 8 | 0 | £2,077 |
| Jamie Snowden | 0 | 2 | 0 | £1,128 |
| Harry Whittington | 0 | 2 | 0 | £600 |
| Oliver Sherwood | 0 | 1 | 0 | £300 |
| Warren Greatrex | 0 | 3 | 0 | £300 |
| Henry Candy | 0 | 1 | 0 | £0 |
| Nicky Henderson OBE | 0 | 2 | 0 | £0 |
GB JUMPS Current Season Apr 2020-Apr 2021
| TRAINER | WINS | RUNS | STRIKE % | PRIZEMONEY |
| --- | --- | --- | --- | --- |
| Nicky Henderson OBE | 76 | 381 | 20 | £864,412 |
| Jamie Snowden | 20 | 189 | 11 | £221,780 |
| Harry Whittington | 13 | 150 | 9 | £172,417 |
| Oliver Sherwood | 17 | 136 | 13 | £132,903 |
| Warren Greatrex | 14 | 178 | 8 | £121,358 |
| Charlie Mann | 5 | 85 | 6 | £59,548 |
| Oliver Signy | 4 | 34 | 12 | £19,259 |
| Ali Stronge | 1 | 29 | 3 | £13,495 |
| Joseph Tuite | 2 | 8 | 25 | £12,261 |
| Mark Usher | 1 | 26 | 4 | £11,577 |
| Dominic Ffrench Davis | 1 | 14 | 7 | £4,759 |
| Stan Moore | 0 | 10 | 0 | £3,215 |
| Roger Teal | 0 | 20 | 0 | £1,730 |
| Jonathan Portman | 0 | 5 | 0 | £1,457 |
| Seamus Durack | 0 | 3 | 0 | £1,281 |
| Charles Hills | 0 | 4 | 0 | £1,107 |
| Jamie Osborne | 0 | 5 | 0 | £1,002 |
| William Muir | 0 | 1 | 0 | £0 |
News in Brief
Grand National to be run before betting shops reopen
The Randox Grand National meeting will remain in its scheduled April 8-10 slot after the Jockey Club said there was not a "solid enough basis" for changing the fixture, or the Grand National itself, until after betting shops in England are scheduled to reopen on April 12.
Simple The Betts ruled out of Cheltenham
Simply The Betts, who gave Harry Whittington such a thrill when winning at Cheltenham last year, will miss the meeting this season, but the trainer still hopes to make festival headlines with Rouge Vif and Saint Calvados.
Hughes limiting runners before owners return
Former champion jockey Richard Hughes, who now trains in Lambourn, has welcomed the imminent return of owners on track and says he has limited his runners in their absence.
RECENT LAMBOURN WINNERS
4:45 Kempton, 3rd March
Assimilation
Ed Walker
PRICE 5/1
4:50 Wolverhampton, 1st March
Capriolette
Ed Walker
Capriolette is really well in herself and we have freshened her up at home. She drops down a grade today for the first time and has a great draw, so I am very hopeful that she can get back to winning ways.
PRICE 7/1
4:35 Chepstow, 25th February
Mot A Mot
Nicky Henderson
Mot A Mot ran a nice race first time out in a bumper at Exeter in very heavy conditions. He learned plenty from the race and will have come on for the run plenty.
PRICE 9/2
1:00 Huntingdon, 25th February
Fable
Nicky Henderson
She is a really lovely, uncomplicated filly who made a lovely debut over hurdles for us. She has come on for the run and we are looking forward to seeing how she has progressed.
PRICE Evens F
You are spoilt for choice with our Lambourn trainers
THE Lambourn Valley, situated in the north-east corner of Berkshire, is recognised as one of the major racehorse training centres in the country.
With its superb facilities and wide-ranging gallops covering in excess of 500 acres and with more than 30 trainers to choose from – your racehorse could not be in a better place whether it be a flat or National Hunt horse. Our new website is here to provide the latest information of the day-to-day goings on in Lambourn plus quotations from all the day's runners from our trainers (when available).
There is also information and contact details for all our trainers; the history of training horses in Lambourn; where to stay; our annual Lambourn Open Day – which is held on Good Friday (April 10th, 2020) and all the latest news.