Charles Hills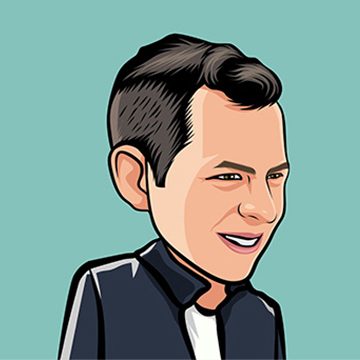 Charles Hills
Charles Hills
As part of the Hills dynasty created by his father Barry, Charlie has spent his entire life immersed in horse racing.
After leaving school he went to work in Australia for Colin and Peter Hayes. On his return to the UK he then spent two years with James Fanshawe as Assistant Trainer. On returning home the rest of his education was spent working under his father before taking over the licence in August 2011.
Less than two years after taking the helm at Faringdon Place Charlie trained his first classic winner when Just The Judge won the Irish 1,000 Guineas. She was swiftly followed by European Champion two-year-old filly and Breeders' Cup winner Chriselliam. The best horse to have passed through Charlie's hands so far is the European Champion sprinter Muhaarar, who became the first three-year-old sprinter ever to win four Group 1 races in one season.
This season the team is led by Timeform's joint top rated horse in the world – the exciting Group 1 winning sprinter Battaash. We're looking forward to his campaign both here and abroad.  
We offer ownership packages from 10% ownership, right through to owning a full horse. We also work closely with successful syndicates Kennet Valley Thoroughbreds, Highclere and Chelsea Thoroughbreds. A warm welcome, whatever your share in a horse, is always on offer.
Today's Runners
Kodiac Thriller  |  kempton-park
Pratarine  |  kempton-park
Big winners
| DATE | HORSE | RACE | PRIZEMONEY |
| --- | --- | --- | --- |
| 18 Feb 21 | Equaliteral | Meydan Sprint (Group 2) | £71,386 |
| 24 Oct 20 | Mujbar | Molson Coors Stakes (Group 3) | £17,013 |
| 21 Aug 20 | Battaash | Coolmore Nunthorpe Stakes (Group 1) | £141,775 |
| 31 Jul 20 | Battaash | King George Qatar Stakes (Group 2) | £70,888 |
| 31 Jul 20 | Tilsit | Bonhams Thoroughbred Stakes (Group 3) | £28,355 |
| 28 Jul 20 | Pogo | Midsummer Stakes (Listed) | £14,461 |
| 16 Jun 20 | Battaash | King's Stand Stakes (Group 1) | £148,000 |
| 23 Jan 20 | Equilateral | Dubai Dash (Listed Handicap) | £78,947 |
| 11 Sep 19 | Equilateral | DC Training Stakes (Listed) | £22,684 |
| 23 Aug 19 | Battaash | Coolmore Nunthorpe Stakes (Group 1) | £226,840 |
| 03 Aug 19 | Khaadem | Unibet Stewards Cup (Heritage Handicap) | £155,625 |
| 02 Aug 19 | Battaash | King George Qatar Stakes (Group 2) | £176,935 |
| 19 Jun 19 | Afaak | Royal Hunt Cup (Heritage Handicap) | £108,938 |
| 25 May 19 | Battaash | Armstrong Aggregates Temple Stakes (Group 2) | £56,710 |
| 25 May 19 | Phoenix Of Spain | Tattersalls Irish 2,000 Guineas (Group 1) | £212,613 |
| 23 May 19 | Flippa The Strippa | National Stakes (Listed) | £17,013 |
| 18 May 19 | Khaadem | Shalaa Carnavon Stakes (Listed) | £39,697 |
| 22 Aug 18 | Phoenix Of Spain | Tattersalls Acomb Stakes (Group 3) | £56,710 |
| 03 Aug 18 | Battaash | King George Qatar Stakes (Group 2) | £176,935 |
| 26 May 18 | Battaash | Armstrong Aggregates Temple Stakes (Group 2) | £56,710 |
| 28 Oct 17 | Nebo | Bathwick Tyres Stakes (Group 3) | £22,684 |
| 07 Oct 17 | Jallota | EBF Stallions Guisborough Stakes (Listed) | £22,684 |
| 01 Oct 17 | Battaash | Prix de l'Abbaye de Longchamp Longines (Group 1) | £170,932 |
| 27 Aug 17 | Dutch Connection | Weatherbys Bank Supreme Stakes (Group 3) | £34,026 |
| 04 Aug 17 | Battaash | Qatar King George Stakes (Group 2) | £176,992 |
| 22 Jul 17 | Magical Memory | bet365 Hackwood Stakes (Group 3) | £34,026 |
| 08 Jul 17 | Battaash | Coral Charge (Group 3) | £36,862 |
| 17 Jun 17 | Battaash | Randox Health Scurry Stakes (Listed) | £20,983 |
| 09 Oct 16 | Shanghai Glory | Waterford Testimonial Stakes (Listed) | £19,853 |
| 17 Sep 16 | Cotai Glory | Dubai Airport World Trophy Stakes (Group 3) | £34,026 |
| 08 Sep 16 | Jallota | Prix du Pin (Group 3) | £29,412 |
| 30 Jul 16 | Silver Rainbow | Prix du Cercle (Listed) | £19,118 |
| 26 Jul 16 | Dutch Connection | Qatar Lennox Stakes (Group 2) | £170,130 |
| 11 May 16 | Magical Memory | Duke of York Clipper Logistics Stakes (Group 2) | £68,052 |
| 14 Apr 16 | Magical Memory | Abernant Stakes (Group 3) | £34,026 |
| 13 Apr 16 | Ibn Malik | CSP European Free Handicap (Listed) | £20,983 |
| 17 Oct 15 | Muhaarar | Qipco British Champions Sprint Stakes (Group 1) | £358,694 |
| 09 Oct 15 | Cable Bay | Dubai Challenge Stakes (Group 2) | £85,065 |
| 09 Sep 15 | Cotai Glory | j2o Spritz Scarbrough Stakes (Listed) | £22,684 |
| 09 Aug 15 | Muhaarar | Larc Prix Maurice de Gheest (Group 1) | £155,031 |
| 01 Aug 15 | Magical Memory | Qatar Stewards' Cup (Heritage Handicap) | £155,625 |
| 18 Jul 15 | Strath Burn | Al Basti Equiworld Hackwood Stakes (Group 3) | £34,026 |
| 11 Jul 15 | Muhaarar | Darley July Cup (Group 1) | £283,550 |
| 10 Jul 15 | Magical Memory | Betfred Mobile (Heritage Handicap) | £62,250 |
| 19 Jun 15 | Muhaarar | Commonwealth Cup (Group 1) | £229,854 |
| 17 Jun 15 | Dutch Connection | Jersey Stakes (Group 3) | £42,533 |
| 30 May 15 | Cable Bay | Timeform Jury Stakes (Group 3) | £35,727 |
| 18 Apr 15 | Muhaarar | Aon Greenham Stakes (Group 3) | £34,026 |
| 19 Oct 14 | Just The Judge | E. P. Taylor Stakes (Grade 1) | £170,455 |
| 11 Oct 14 | Commemorative | Betfred Goals Galore Autumn Stakes (Group 3) | £28,355 |
| 11 Sep 14 | Kiyoshi | Sceptre Stakes (Group 3) | £35,520 |
| 23 Aug 14 | Muhaarar | Gimcrack Stakes (Group 2) | £113,420 |
| 20 Aug 14 | Dutch Connection | Tattersalls Acomb Stakes (Group 3) | £45,368 |
| 29 Jul 14 | Cotai Glory | bet365 Molecomb Stakes (Group 3) | £28,355 |
| 01 Nov 13 | Chriselliam | Breeders' Cup Juvenile Fillies Turf (Grade 1) | £337,423 |
| 27 Sep 13 | Chriselliam | Shadwell Fillies Mile (Group 1) | £103,949 |
| 21 Sep 13 | Coral Mist | Firth of Clyde Stakes Class 1 (Group 3) | £34,026 |
| 21 Jun 13 | Kiyoshi | Albany Stakes (Group 3) | £39,697 |
| 26 May 13 | Just The Judge | Etihad Airways Irish 1,000 Guineas (Group 1) | £143,902 |
| 27 Oct 12 | Hazel Lavery | Worthington's Brewery Stakes (Group 3) | £31,191 |
| 13 Oct 12 | Just The Judge | Vision.ae Rockfel Stakes (Group 2) (Fillies) | £34,026 |
| 18 Aug 12 | Just The Judge | Denford Stud Stakes (Listed) | £13,043 |
| 21 Jul 12 | Hazel Lavery | Newsells Park Stud Stakes (Listed) | £22,684 |
| 23 Jun 12 | Angels Will Fall | EBF Land O'Burns Fillies' Stakes (Listed) | £22,684 |
| 12 May 12 | Red Jazz | Network Group Spring Trophy Stakes (Listed) | £18,714 |
| 29 Oct 11 | Slumber | James Seymour Stakes (Listed) | £17,013 |
| 17 Oct 11 | Letsgoroundagain | totepool Silver Tankard Stakes (Listed) | £12,193 |
| 23 Sep 11 | Ransom Note | Nayef Joel Stakes (Group 2) | £56,710 |
| 01 Sep 11 | Sajwah | Dick Poole Fillies' Stakes (Listed) | £14,178 |