William Muir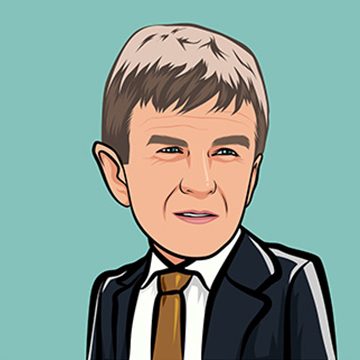 William Muir
William Muir
Linkslade Stables have always been associated with turning out successful racehorses. Prior to William taking up residence, the formidable Stan Mellor trained from the yard which laid the successful foundations for which Linkslade have now become accustomed too.
In 1993 William and Janet moved into Linkslade – a yard that was steeped in history, but in need of some major investment and refurbishment. It wasn't long before the facilities were taking shape – even the house had to be re-roofed! With the yard starting to fill up with horses, William knew deep down that it wouldn't be long before Linkslade stables would be put back on the map where they truly belonged.
Prior to taking out his own license William gained valuable training experience working with Pat Taylor, R F Johnson Houghton, N Vigors and K Brassey.
With years of investment and commitment by William and his loyal team, it is easy to see why Linkslade stables now offer some of the best training facilities in the Lambourn Valley, whilst maintaining their commitment to owners and endorsing the fact that they operate a very friendly, family-run racing yard. With the commitment offered by William and his team, a Group 1 winner for Linkslade stables is not that far away.
Today's Runners
Javelin  |  Chelmsford City
Last run proved to be a little disappointing the filly was drawn wide and dropped in meaning she lost interest. She's a filly that likes to go forward and with a better draw this time round and seeming to be in good form we are hopeful for a better run.
Sweet Jemima  |  Chelmsford City
She's a filly we had to stop and start with after buying her from the breeze ups due to some minor issues. We also gave her a wind op and got her fit fairly quickly before her last race. Jockey said she was outpaced early however she's shown us loads of pace at home. Now she is fitter and drawn well if she can jump out and travel we hope to see a better run from her.
Big winners
| DATE | RACE | HORSE | PRIZE MONEY |
| --- | --- | --- | --- |
| 18Nov15 | EBF Stallions Hyde Stakes (Listed Race) | Big Baz | £22,684 |
| 31Oct15 | Ben Marshall Stakes (Listed Race) | Big Baz | £20,983 |
| 31Oct15 | #GhostShipSelfie James Seymour Stakes (Listed Race) | Restorer | £20,983 |
| 09Oct15 | Criterium de Vitesse (Listed Race) (2yo) (Turf) | Fine Blend | £21,318 |
| 18Jul15 | Invincible Spirit Sapphire Stakes (Group 2) | Stepper Point | £56,744 |
| 05Jun15 | Investec Surrey Stakes (Listed Race) | Code Red | £22,684 |
| 25Oct14 | Scott Dobson Memorial Doncaster Stakes (Listed Race) | Code Red | £15,984 |
| 14Sep14 | Derrinstown Stud Flying Five Stakes (Group 3) | Stepper Point | £55,000 |
| 22Mar14 | bookmakers.co.uk Hever Sprint StakesN(Listed Race) | Stepper Point | £25,520 |
| 31Aug13 | Betfred Beverley Bullet Sprint Stakes (Listed Race) | Stepper Point | £23,680 |
| 18Aug12 | Prix Du Calvados – Haras Des Capucines (Group 3) (2yo Fillies) (Turf) | Purr Along | £33,333 |
| 28Oct11 | Criterium De Vitesse (Listed Race) (2yo) (Turf) | Stepper Point | £23,707 |
| 18Apr09 | Dubai Tennis Championships Stakes (Group 3) | Enroller | £36,901 |
| 04May08 | stanjamesuk.com Pretty Polly Stakes (Listed Race) (Fillies) | Saphira's Fire | £17,031 |
| 15Oct05 | Lexus Darley Stakes (Group 3) | Enforcer | £29,000 |
| 26Oct02 | Leighton Handicap | Rebel Leader | £80,352 |
| 29Jul97 | King George Stakes Class A (Group 3) | Averti | £27,680 |