Jamie Osborne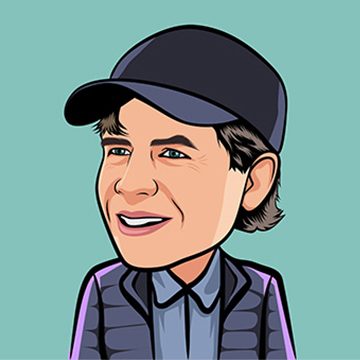 Jamie Osborne
Jamie Osborne
Jamie started his racing life in his native Yorkshire with the ambition of becoming a National Hunt Jockey. The quest took him to Lambourn aged 18 where he spent two years with Nicky Henderson before moving on to become stable jockey to Oliver Sherwood.
The world-wide winner total fell just short of 1000, including 12 Cheltenham Festival winners, more than anyone else in the 90s.
On retirement from the saddle in 2000, Jamie turned his attention to training flat horses. So far training well over 600 winners including six at Royal Ascot and important races in France and Dubai. Two-year-olds have played a big part in the yard's success, none more than the Dewhurst winner, and Champion two-year-old, Milk it Mick.
The star of the yard in recent years is Toast of New York, winner of the 2014 $2m UAE Derby, and a very close second to Bayern in the Breeders' Cup Classic at Santa Anita in November 2014. He now resides in Qatar where he stands as a stallion.
We have no runners today.
Big winners
| DATE | HORSE | RACE | PRIZEMONEY |
| --- | --- | --- | --- |
| 20 Feb 20 | Cliffs Of Capri | Jaguar XE (Handicap) | £60,902 |
| 27 Jul 19 | Raising Sand | International Stakes (Heritage Handicap) | £93,375 |
| 10 Jan 19 | Dream Today | Abu Dhabi World Class Healthcare Cup (H'cap) | £82,677 |
| 06 Oct 18 | Raising Sand | Bet With Ascot Challenge Cup (Heritage Handicap) | £112,050 |
| 15 Aug 17 | Pursuing The Dream | Prix de la Vallee d'Auge-Etalon Kendargent (Listed) | £25,641 |
| 17 Dec 16 | Battalion | Betway Quebec Stakes (Listed) | £22,684 |
| 16 Jun 16 | Limitless | Britannia Stakes (Heritage Handicap) | £74,700 |
| 18 Jun 14 | Field Of Dream | Royal Hunt Cup (Heritage Handicap) | £108,938 |
| 29 Mar 14 | Toast Of New York | UAE Derby (Group 2) | £722,892 |
| 13 Jul 13 | Field Of Dream | 32Red Bunbury Cup (Heritage Handicap) | £62,250 |
| 21 Jul 12 | Field Of Dream | International Stakes (Heritage Handicap) | £62,250 |
| 08 Oct 11 | Never Can Tell I | Betfred Cesarewitch (Heritage Handicap) | £99,600 |
| 28 May 09 | Geordieland | Blue Square Henry II Stakes (Group 2) | £56,770 |
| 16 May 08 | Geordieland | Emirates Airline Yorkshire Cup (Group 2) | £79,478 |
| 19 Jun 07 | Drawnfromthepast | Windsor Castle Stakes (Listed) | £31,229 |
| 09 Oct 04 | Moth Ball | Rockingham Stakes (Listed) | £16,250 |
| 21 Aug 04 | Berkhamsted | Criterium du Fonds European de l'Elevage (Listed) | £42,958 |
| 18 Oct 03 | Milk It Mick | Darley Dewhurst Stakes Class A (Group 1) | £142,100 |
| 02 Oct 03 | Milk It Mick | Somerville Tattersall Stakes Class A (Group 3) | £31,900 |